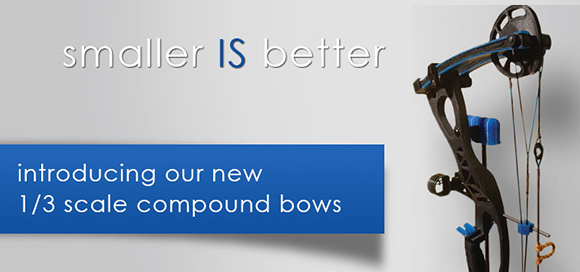 Congratulations on your Mini Compound Bow
Have fun and BE SAFE!
Thank you once again for purchasing your Mini Bow. We hope you enjoy it and use caution when handling it. THIS BOW CAN BE DANGEROUS!!
We are "GOING GREEN!!" By visiting our site for your instructions, you are able to help us go green. We than you! Below you will find the instructions to build your Mini Compound Bow.If you do however, feel the need to print these instructions, feel free.
You will need a few tools to assemble the bow. We strongly recommend Gorilla Glue when gluing parts together. Some small sanding and prep work may also be required to assemble your bow.
Disclaimer
This model kit may be dangerous. We are NOT responsible for harm you may cause to yourself or others. Please be safe and treat this bow as if it were a real one.
You may also print this page for more convenience.
Lets Get Started!